We know schools all over the country are brimming with kind children who are keen to do what they can to make life better for others. Using Pick a Project, you can channel that enthusiasm into a tangible, life-changing project. Simply choose a project from the list below that your school / organisation would like to help with, and click the button to let us know.
Pick a Project is about a lot more than providing support to those in need – it brings the theory of kindness to life and helps children to realise that their actions are powerful, and that they can make a difference.
Please read Our Guidelines and Terms of Participation before picking a project. 
John Fielding Special School in Lincolnshire is in need of horticulture equipment.
Find out more
John Fielding Special School caters for 64 children aged 2 -19 Years old, who have severe learning difficulties. The school is trying to fundraise for some equipment, which would enable their older students to gain qualifications in horticulture. While the focus is on these qualifications, the area would also benefit the entire school. They plan to host a 'pupil farmers market' each year involving local community groups and farms. They need to raise a total of £1,160.85. To offer help, please complete the form below. 
UPDATE (Feb 2021): We were able to provide everything this school needed, thanks to some generous donations. 
Ysgol Trefonnen Church in Wales Community Primary is in need of board games.
Find out more
The school would love to start an after school board games club for the children, but don't have the funds to buy the games. Almost a third of children at the school have additional learning needs. The board games club will encourage the children to socialise and also help with numeracy.  
UPDATE: Thanks to the kind people at Hasbro UK, this school now has all the board games they need. 
St Richards School in Feltham is in need of funds to pay for coach hire.
Find out more
Many of the children this school have never seen a forest or been to the seaside. There is a high proportion of children from disadvantaged backgrounds and the teachers would love to be able to provide them with first hand experiences that they wouldn't otherwise have access to. The school's budget is very tight – they are undersubscribed and one form entry – so the cost of coaches prevents them from being able to take the children very far. They need £350 to be able to take 2 year groups on a field trip. Ideally they would like to raise enough to take all year groups – at a total cost of £1400. To offer help, please complete the form below.
UPDATE: A kind school donated the funds needed, and the children have been on their first ever trip! 
Berkshire Women's Aid is in need of pyjamas and bedding for children who arrive at their refuges with very little.
Find out more
Berkshire Women's Aid has refuges across Reading, Wokingham and Bracknell providing emergency accommodation for women in crisis. Sometimes children arrive at the refuge with very little. Being able to give every child a new pair of pyjamas and some lovely bedding would help them feel more at home during a very unsettling time in their lives.
They need pyjamas and robes in a variety of sizes and some cheerful character-themed bedding (eg. Peppa Pig) for single beds. If you would like to help, please complete the form below.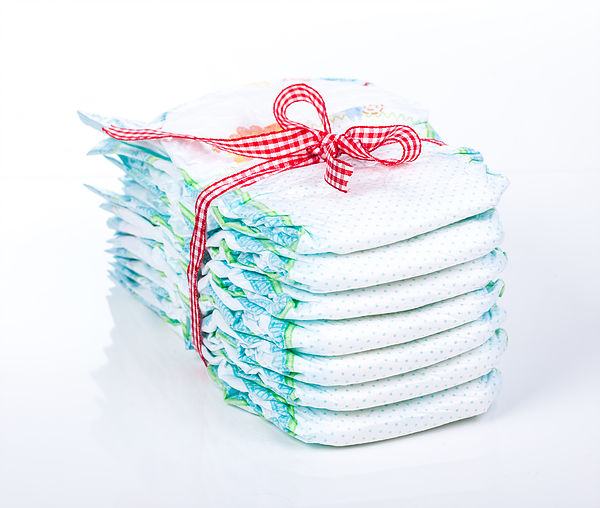 The Magpie Project in Newham is in need of nappies and wipes for babies living in poverty
Find out more
The Magpie Project helps to support mums with children under 5 who are living in poverty. Sometimes they are surviving on zero income, or sometimes on £34 a week. This means that most cannot afford to buy nappies. The mums they help are trying to lengthen the period of time between nappy changes, or even rinsing out disposable nappies. They see a lot of suffering and nappy rash as a result. The Magpie Project spends £1000 each month trying to provide nappies for the babies who need them. They have limited storage and cannot receive bulk deliveries of nappies – so donations or ASDA gift cards are the best way to help with this. If you would like to help, please complete the form below. 
Welly Boots and Waterproofs
Moor Hey School in Preston is in need of welly boots and waterproofs so the children can access outdoor learning
Find out more
Moor Hey is a school for pupils with social, emotional and mental health needs. The school is setting up a provision to get pupils outdoors to help them build positive relationships, increase their resilience, develop emotional intelligence and raise self esteem. It is so far having hugely positive effects but they are limited to how many pupils they can take outside and when, as they have a limited pairs of suitable footwear. Many of the families of their pupils can only afford one pair of shoes, if any at all. This lack of appropriate footwear and clothing is stopping pupils from accessing the outdoor learning they so desperately need. They need wellies for pupils age 4-16 years (all shoe sizes) and waterproofs for primary pupils (age 4-11). If you would like to help, please complete the form below.
UPDATE: With the help of a kind school, and the lovely people at Sal's Shoes, the children now have the wellies and waterproofs they need.